"Truth is always told at low voice, whispered, without any need to make noise. The same must be a table, a lamp, a floor. Vibrant beauty, but whispered, for reaching the soul."
White Oak Arkitecture designs and produces, by order and bespoke, furniture and accessories for exclusive interior designs. If not specifically requested by the client, our works are not varnished, just protected with natural oil or wax, without any polyurethane or silicone based compounds. Protection from time and use, it is something we delegate to the quality of timber, not to chemicals.
Designs are based on pure lines and light square geometries, amuletic and sacred proportions and symbolism, above all inspired by Celtic and Viking spirituality and art, reinterpreted in modern solutions, taking care to guarantee as much as possible aesthetics without time, without ego.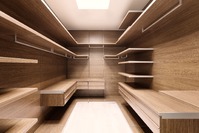 "When you have doubts about which way to take towards yourself, follow the way of beauty and you'll be on the right one. All of us belong to beauty. Beauty is the most natural state we born for, and when our clients caress our furniture like they do with their children, we know that we have contributed to their path of beauty."
Table Norway is very minimalist, and yet it is based on a very complex sequential pure wood-dry-joint system, self-standing, without any use of metal plates or screws. Aesthetics and hook-joints are based on mathematical proportions and building techniques reinterpreting archaeological findings of Viking longhouses and medieval Norwegian stavkirker. All the elements are in massive timber, and for how much it could be difficult to believe, the system can be built and dismantled by just one person in a few minutes. Wood essence and size are customazible. The top can be in different materials, wood, wood with tarsia, ceramic, crystal, or combining materials.
L x W 120-480 x 120-480 cm | 4-16 x 4-16 feet
H 80 cm | 31.5 inches
customizable, available in 8 weeks by order
The dry-joint system used for Table Wicklow is the reinterpretation of a medieval self-standing sequential cross-system, enriched with the tarsia of a Celtic triskell on the top. A really amuletic table.
Henry Ford (1863-1947), founder of the Ford Motor Company, was used to say to his clients "you can choose your car of any colour you like, as long as it is black". We are used to say the same to our clients "you can choose any timber you like, as long as it is the best one." We use mainly American white oak and American ash for any indoor application, Scandinavian white birch for plywood solutions, American red/white cedar and Siberian larch for outdoor and treehouses furniture. Some special works have been done using olive and wengé, creating an amazing aesthetic effect of contrast. Table Wicklow is one of them.
L x W 120-480 x 120-480 cm | 4-16 x 4-16 feet
H 80 cm | 31.5 inches
customizable, available in 8 weeks by order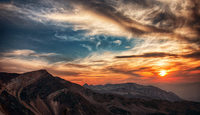 "It is the Light to make Architecture. Without a good lighting design, when the sun goes to sleep, even the most luxurious house is not more than just a luxury darkness."
Oaklights lamps Collection
White Oak Arkitecture is preparing a lamp collection, for wall, desk, floor solutions. The wooden main body exclusively made using American white oak, composed by four pieces, joined without glue, screws or metal plates. The system is self-standing, and front panel can be changed to have different aesthetic solutions, customizable, without changing the whole lamp. Also the lighting effects will be customizable. In this project we are supported by very specialized international lighting designers, and by the White Oak Arkitecture Fund. The collection will be ready within 2022.
Lamp Tuscany is an example of how our designs born. We consider this as a minimal work, but it is very useful to explain how creativity doesn't need to be genial, just to take care to details. We started from the shape of a medieval Tuscany window, we redesigned its geometries and proportions, then we have compared it to medieval wooden shingles from Scandinavian tradition looking for a proportion that was incorporating both of them, and surprise, we got the golden proportion. So, just a simple wooden element of American white oak, smoothed till to become like touching silk, applied to the wall completely separated by the lighting system, and yet, it has a story to tell. This is the way our designs born, it be a house, a furniture, a garden, and this is the way we take care of our clients: details.
"A good design, most of times, doesn't come from a genial mind, but from the capability to observe details. Just the care of reading the history of architecture, looking for details, and a word can become the incipit of a new fascinating story to tell."