"I like to consider my limits as a priceless occasion of partnership with the best ones, and for best ones I mean above all white souls, people of honor, of trust. Because lack of skills can be solved, lack of trust never works."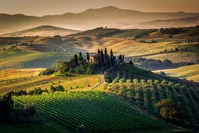 WHITE OAK ARKITECTURE FUND
December 2019, White Oak Arkitecture is elected creative director of a private realty project in Italy. December 2020, despite Covid-19, the project ends with +1M USD, creating the White Oak Arkitecture Fund, a private fund for realty, forestry and research&development projects by White Oak Arkitecture.
October 2021, the project Quercia Bianca on Lake Trasimeno, Umbria, Italy, is the occasion of a very complex architectural design process and exclusive building solutions, requiring the support of international partnerships. Vrogum-Svarre (Denmark) has become the exclusive partner of White Oak Arkitecture in producing high-end custom-made windows.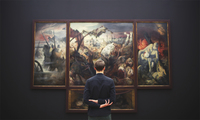 WHITE OAK TREEART GALLERY | TRESJEL
Tresjel is a tree-art gallery project by White Oak Arkitecture. Born on January 2022, it is the main art partner of White Oak Arkitecture in projects of luxury interior design.
WHITE OAK BOTANICAL COLLECTION
The White Oak Botanical Collection has been created in March 2022, based in Paestum, Cilento, Italy, as the main nursery at support of forestry and luxury garden projects by White Oak Arkitecture. The collection is specialized in giant bamboos, white oaks and white birches.